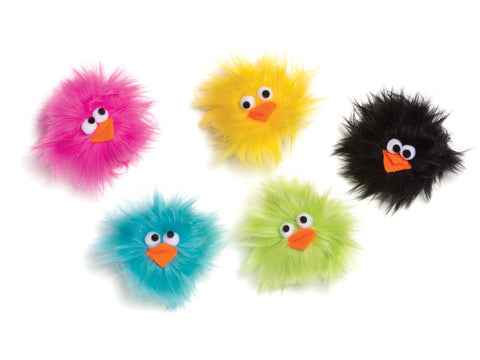 Li'l Chick Catnip Cat Toys
Li'l Chicks are the latest addition of cat toys to the West Paw Design family. Filled with USDA certified organic catnip and a captivating bell, kitty cats will go crazy bouncing and batting these li'l guys. Assorted colors and as always, made in the USA!

Measures 2"
Proudly Made in the USA
All of our cat toys are made in the USA, right in Montana. We're proud to make fun cat toys that are safely handcrafted with the top quality materialsCrave-worthy catnip.
Our fresh, USDA-certified catnip is grown in the United States, free from synthetic herbicides, pesticides, and fertilizers. 100% pure—no fillers.