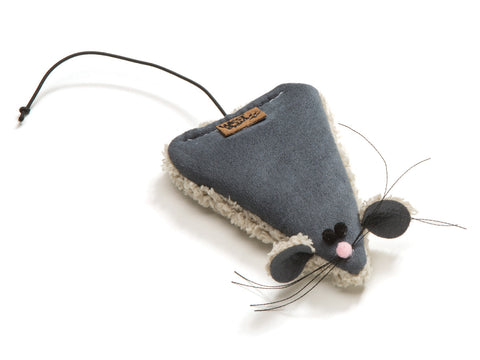 Big Sky Mouse Catnip Toy
This cat toy contains a safely sewn in bell and premium USDA certified organic catnip. Made from remnants of our Big Sky Blankets, our Big Sky Mice offer the same gorgeous colors and super soft faux seude. How's that for reducing waste?
Proudly Made in the USA
All of our cat toys are made in the USA, right in Montana. We're proud to make fun cat toys that are safely handcrafted with the top quality materialsCrave-worthy catnip.
Our fresh, USDA-certified catnip is grown in the United States, free from synthetic herbicides, pesticides, and fertilizers. 100% pure—no fillers.