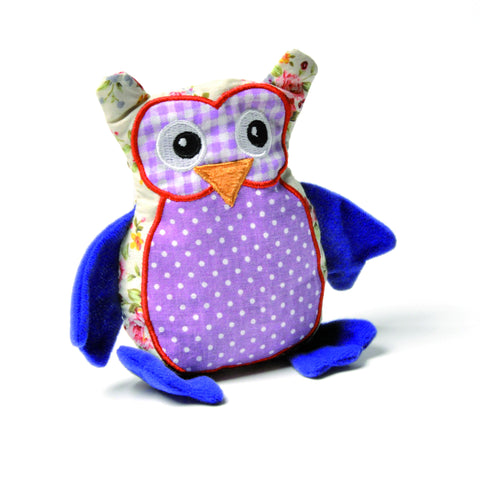 Owl Ulla - Valerian Root Cat Toy
Size: 6.75" x 7" x 1.5"
Europe's hottest selling cat toys are finally available in North America!
These soft valerian toys earn 4 & 5-star reviews wherever they're sold throughout Europe. 

Cats can't resist the strong smell of valerian and it makes them want to nuzzle and play.

Handcrafted in Germany by the Aumueller-Korbwaren family, they feature Bavarian-grown ingredients such as valerian, lavender, and anise. Natural spelt filling gives the toys shape and assures long-lasting quality and fun.

Available in assorted toys, sacks, cushions and full cat-sized pillows!
Product Specifications:
Embroidered patchwork owl
Bavarian-grown valerian encourages cats to play
Natural spelt filling ensures long-lasting fun
All fabrics are stitched together, including the eyes and beak -- there's no glue on our toys!
Size: 6.75" x 7" x 1.5"