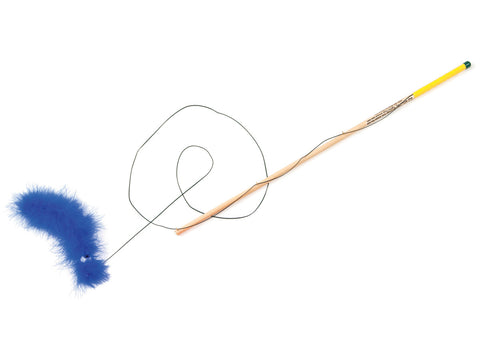 Kitty Lure Caster Cat Wand Toy
Entice all your cat's senses with this interactive toy. With Kitty Lure tied to the end, your cat will spend hours batting and pawing its wispy feather body! The nylon cord has a loop closure, allowing for interchangeable fun!

Measurements: Pole 2', Nylon Cord 6'. Made in Montana, USA.