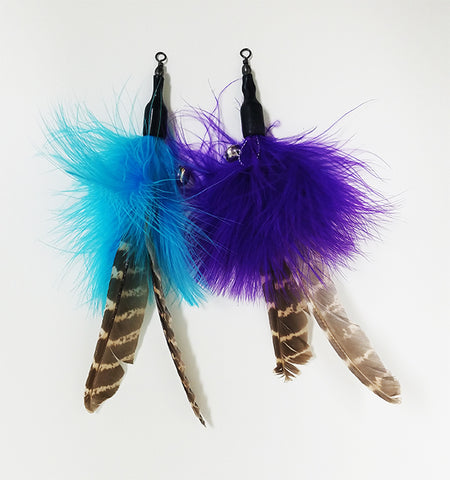 2 Pack Regular Replacement Feathers
Cat Teaser Wand w/ Feather 
You are sure to have hours of fun with our 16" Cat Teaser wand that is sold with 1 Feather. These best-selling interactive toys mimic the motion of a live bird in flight. The wand has a durable clasp that allows you to inner change feathers with ease.
Replacement feathers available.
Replacement Feathers
These replacement feathers are made with a strong o ring for easy connection.