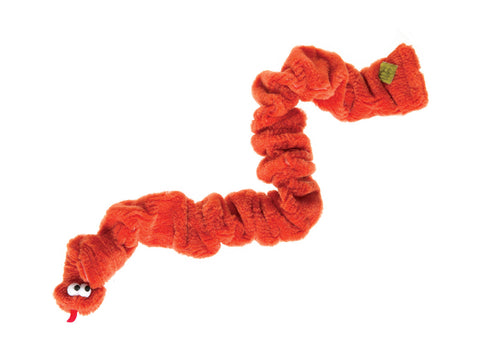 Wacky Worm
Wacky Worm combines all the aspects of a tug into one great dog toy! The soft corduroy material is securely sewn around an elastic band, allowing ample stretch for hours of interactive dog fun.
Little dogs will love these tiny corduroy dog toys, they're a whole lot fun packed into a small dog toy! 
Handcrafted in the USA Each dog toy is handcrafted by an experienced toymaker in Bozeman, Montana.