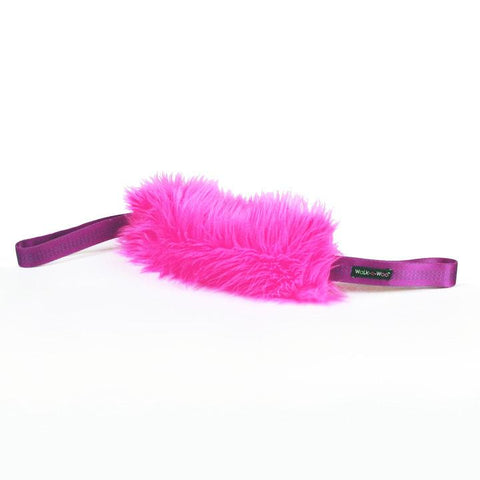 TugGRRR!™ Dog Pull Toy - Pink
BACK BY POPULAR DEMAND!
We received tons of requests from customers who were tired of wasting their money on other inferior toys.

Why? Because the TugGRRR! stands up to rough and tumble like no other plush toy!
Toss it, throw it, snuggle up with it. We know it'll be your dog's favorite!

- EXTRA-DURABLE high-quality fur.

- Handles are extra double-thick tubular webbing. The exact same kind professional climbers hang from....STRONG, RELIABLE and COMFORTABLE for tug time!

-NO stuffing!

- Machine-Wash, Tumble-dry on low heat. It'll fluff right back up again!

Made in USA. Guaranteed 100%.