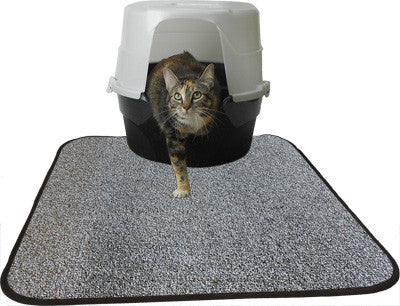 Extra-Large Litter Mat, Charcoal
No more sweeping around the cat box!
Heavy-duty grassy textured Litter Mat traps gritty litter before it's scattered all over your clean floors!
Extra-large so it can be place underneath the litter box to catch kitty litter on all sides.
Clean with a vacuum cleaner or shake outdoors.
Color is Charcoal.
Size is about 30" x 35.5"
Spot clean or clean with a garden hose. 
Made in USA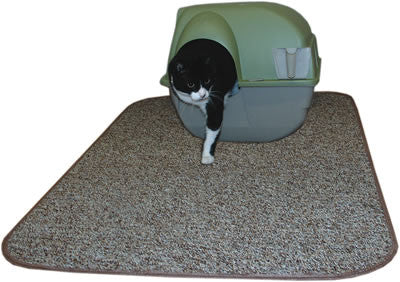 Extra-Large Litter Mat, Sandy Brown
$ 27.99
Sold Out