Deluxe Scratch 'n Pad
Cats have an innate need to scratch, and Imperial Cat meets that need with Scratch 'n Pads®. Our original and best selling product, Scratch 'n Pads were introduced to the world in 1986, and have been satisfying cats' claws ever since!

The Deluxe Scratch 'n Pads' compact, space-saving design is the perfect size for apartments and small rooms. Made in the USA from recycled paper and 100% recyclable with cardboard after extended use.
Includes a bag of our 100% certified organic catnip. 
Size:   2" D x 19" H x 5" W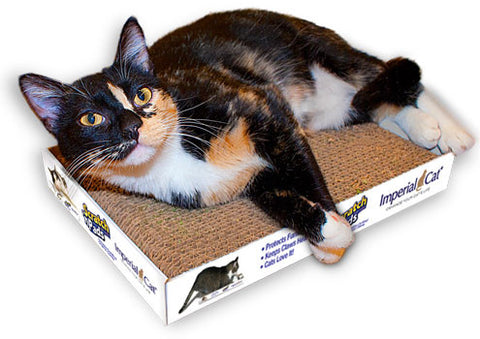 $ 19.99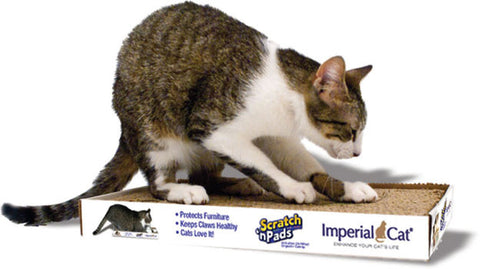 $ 19.99
Sold Out