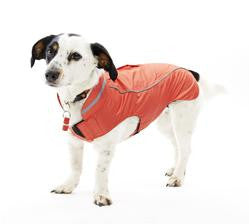 BUSTER Raincoat - Strawberry
The BUSTER raincoat is made from water and windproof material which is both breathable and durable.

When it is wet outdoors, the BUSTER rain coat provides your dog with perfect protection from wet and dirty conditions.

There is no need to towel down your dog after a walk and significantly less dirt will be carried into your home.