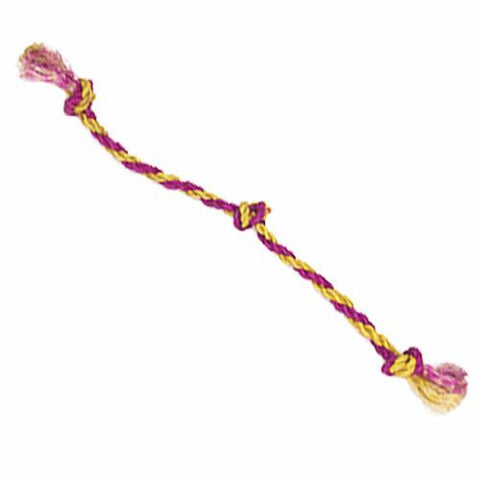 ABACA-DABRA Tug Toy - Small Pink & Yellow
The classic rope toy, but better...naturally!
Made from Abaca, one the strongest natural fibers in the world, these natural fiber toys are anti-microbial, bio-degradable, and eco-friendly. Dogs love the irresistible texture that cleans teeth. 
Also, water-resistant! These toys resist moisture and will not ball up and get "all yucky" like traditional cotton rope toys. So, they're safer if mistakenly swallowed too!
Responsibly harvested abaca fiber. Each one is lovingly hand-woven by outlying villagers in the Philippines.
Length:  17"